Afforestation Day was celebrated on the occasion of World Earth Day at St.Andrews World School, the best school in Siddharth Vihar. The celebration was held on April 22, 2022. The day which we celebrated as the birthday of Natural Resources.
The students from Pre to 7th also took part in the celebration. They made posters with written slogans on them, and planted saplings in their school garden along with their class teachers. A Drama was also performed on the topic of saving natural resources after morning prayer in the assembly hall. A drama was organized by the 7th class.
The School Principal Mrs. Tapasi Mukherjee along with teachers took part in the Earth Day celebration. She gave a speech on the importance of trees and plants for us. Encouraged the children by explaining to them. The students took an oath to make the earth green.
The first Earth Day celebration was held on 22nd April 1970 in the United States to spread awareness about environmental and related issues. Here are a few ideas from St. Andrews World School, the best school in Siddharth Vihar to save the natural resources every year.
Afforestation
On this day we have to take an oath to plant more trees in spite of cutting them. Trees are very important for us because they give us fresher air to breathe. Without oxygen, we can't breathe and oxygen is given by trees. It also gives us food and shelter. Our school, the best school in Siddharth Vihar, also takes part every year in this activity.
Connect with an Environmental based NGO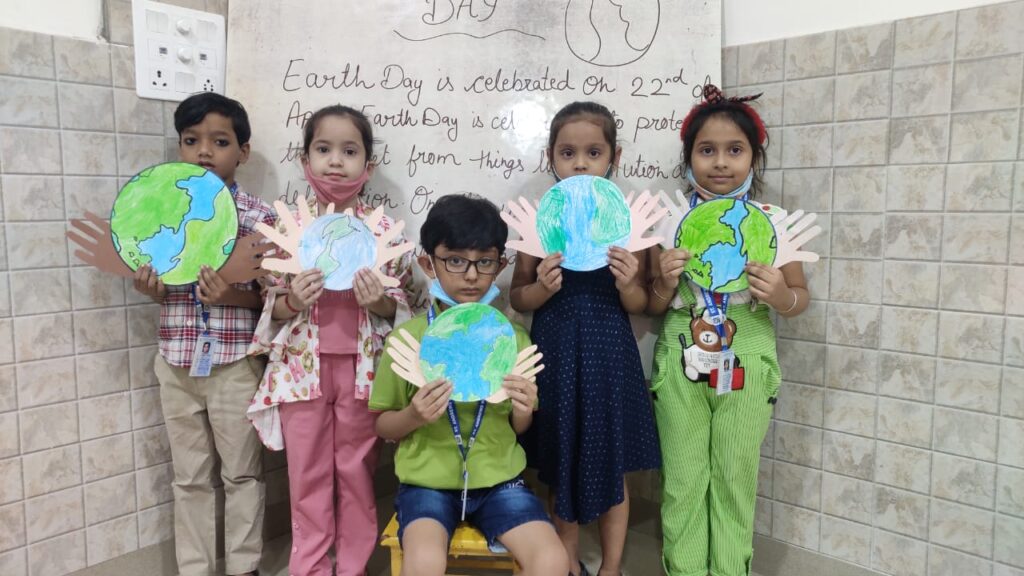 Offer your time to the Environment by giving your time to the NGO. That type of organization works for the environment such as collecting recycled items from nearby places. It is a good activity to make friends when you meet someone who is unknown to you. 
Save Electricity
Try some new tricks to avoid using electricity all the time. And especially when there is no need please switch off your electronic items. As the electricity is produced from natural resources like wind, water, and sun. If possible use solar panels. Sometimes electricity comes from fossil fuels such as coal, oil, and natural gas.
Reduce the Wastage
Try to recycle and reuse the items. The plastics items take more than 450 years to decompose. And your pages and toilet rolls, it takes two months to diminish. So think before you throw something into the garbage. Also, limit your usage of items that are harmful to the environment.
Save Water
We see water everywhere but only 1% of water is drinkable and the rest is salty water. You can save water by reducing wastage of water such as closing the tap while you are not using it. It can save 8 gallons of water every day.
You can also make your own DIY ideas to conserve natural resources. Like using cycles instead of scooty, to go to school. These are all great activities for a child as an extracurricular activities. It will give them greater education with moral values.